Company profile
Profile
WELCOME CO. LTD.
Welcome Co., Ltd. was founded on January 24th 1979, is an expert manufacturer, designer and distributor of Hand Tools and Household Appliances that provide people with comfort on daily life.
In 1988, our company had invented the first hand-held bag sealer, known as HANDY SEALER that was able to reseal any plastic or foil bag completely, in the world.
In 1997, Welcome introduced a 2nd generation of hand-held sealer in close collaboration with a US firm. This sealer, known as EUROSEALER, was the best selling electrical kitchen product in the US between 1997 and 1998.
Welcome offers maximum satisfaction to its customers with innovative products, full support and more than two decades of experience in the household market. Welcome's product line mainly includes BATTERY OPERATED HAND-HELD PLASTIC BAG SEALERS, STAPLE GUNS, POWER DETECTORS, FOLDING BOARDS, VEGETABLE GARNISH PEELERS.
Welcome Co., Ltd. R&D team is continuously developing new designs and products to keep up high standards of changing demand conditions.
Welcome Co., Ltd. holds the patent rights, registered trademarks and a large number of various approvals including ISO 9001 for all of its products. Due to our Reliable Business principle, Welcome has been and will be very strict on taking legal action against such firms that violate Welcome's patent and trademark rights. Welcome is always ready to be your reliable partner in the new millennium.
Hot Product Search:
bag sealer, bag opener, bag sealers, bag sealing, bags sealer, bags sealers, electric bag sealer, film sealer, food bag, food bag sealer, food bags, food packaging, food packaging machine, food saver, food savers, food sealer, food sealers, food storage, food vacuum sealer, food vacuum sealers, hand heat sealer, hand held bag sealer, hand sealer, hand sealers, handy sealer, handysealer, heat bag sealer, heat bag sealers, heat sealer, heat sealer machine, hermetic sealing, impulse sealer, impulse sealers, kitchen bag sealer, mini heat sealer, mini sealer, plastic bag, plastic bag sealer, plastic bag sealers, plastic bags, plastic sealer, plastic sealers, poly bag, poly bag sealer, poly sealer, saver sealer, seal a meal, seal machine, seal machines, seal vacuum, sealer, sealer for plastic, sealer machine, sealer machines, sealers, sealing machine, sealing machines, shrink wrap, shrink wrapping, smart sealer, stationery set, vacuum and seal, vacuum bag, vacuum bag sealer, vacuum food savers, vacuum food sealers, vacuum pack, vacuum packer, vacuum seal, vacuum sealer, vacuum sealer for food, vacuum sealers, wrapping machine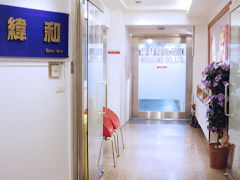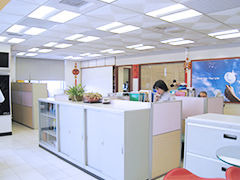 Basic Info
Company Name:WELCOME CO., LTD.(Exporter,Manufacturer,Direct sales,Retailer,Distributor,Wholesaler,Importer)
Contact Person:Richard Chang
Web Site:www.welltool.com
Business Type:Exporter,Manufacturer,Direct sales,Retailer,Distributor,Wholesaler,Importer
Capital:1,000,000 - 5,000,000 USD
Annual Turnover:1,000,000 - 5,000,000 USD
Year Established:1979
Number of employee:30
CEO:

Ms Ammy Chou

Products/Services we offer:Welcome Co., Ltd. established in 1979, is an export manufacturer, designer of Hand Tools and Household Appliances that provide people with comfort on daily life. In 1988, our company had invented the first hand-held bag sealer in the world still known as Handy Sealer that was able to reseal any plastic or foil bag completely.

In 1997, Welcome introduced a second generation of hand-held bag sealer in close collaboration with a U.S. firm. This sealer, known as EuroSealer, had become the best-selling electrical kitchen product in the US in 1998.

In 2008, Welcome Co., Ltd. has developed and launched its latest model QUseal. With its breathtaking and multi-functional design, QUseal has captured the hearts of our current and potential customers in a very short time.

Welcome's R&D team lately has spent considerable time to develop more consumer products under the concept name "DR. SAVE". This total solution kit contains a very innovative vacuum pump called Dr. Save Vacuum Pump. This vacuum pump is equipped with a unique universal ring that enables the device to become multi-functional. Dr. Save can work on most of vacuum food bags, vacuum storage bags, wine savers, vacuum canisters and vacuum bottles that are available in the market.

For your information, Welcome holds the patent rights, registered trademarks and a large number of various approvals including ISO 9001, BSCI, CE, ROHS, PAHS, REACH and WEEE for all of the plastic bag sealers and vacuum pumps.

Hot Product Search:
bag sealer, bag opener, bag sealers, bag sealing, bags sealer, bags sealers, electric bag sealer, film sealer, food bag, food bag sealer, food bags, food packaging, food packaging machine, food saver, food savers, food sealer, food sealers, food storage, food vacuum sealer, food vacuum sealers, hand heat sealer, hand held bag sealer, hand sealer, hand sealers, handy sealer, handysealer, heat bag sealer, heat bag sealers, heat sealer, heat sealer machine, hermetic sealing, impulse sealer, impulse sealers, kitchen bag sealer, mini heat sealer, mini sealer, plastic bag, plastic bag sealer, plastic bag sealers, plastic bags, plastic sealer, plastic sealers, poly bag, poly bag sealer, poly sealer, saver sealer, seal a meal, seal machine, seal machines, seal vacuum, sealer, sealer for plastic, sealer machine, sealer machines, sealers, sealing machine, sealing machines, shrink wrap, shrink wrapping, smart sealer, stationery set, vacuum and seal, vacuum bag, vacuum bag sealer, vacuum food savers, vacuum food sealers, vacuum pack, vacuum packer, vacuum seal, vacuum sealer, vacuum sealer for food, vacuum sealers, wrapping machine
Target Markets:HOUSEHOLD, KITCHEN WARE, GIFTS AND PREMIUM, PROMOTIONAL MARKETS, TRAVELING ITEMS, FOOD AND CLOTHE STORAGE.
Key customers:WalMart, U.S.A. - Bed Bath and Beyond, U.S.A. - Target, U.S.A. - Tri-Star, U.S.A. - HSN, U.S.A -
Freshetech, U.S.A. - Itouchless, U.S.A. - Just For Laughs (JFL), U.S.A - John Mills Ltd., U.K. - Lakeland, U,K. - PEARL, Germany - TCHIBO, Germany - LIDL, Germany - HSE 24, Germany - DS Produkte, Germany - QVC, USA, UK and GERMANY - Steuber, Germany - Polymonde, France - Macom srl, Italy - Gerby (EMPIRE GROUP), Sweden - Mediashop, Austria - Take Two, Australia - Gifted DMCC, Dubai - SBF Grup, Turkey
QA/QC Service:

In House

OEM Service:Yes
Number of R&D staff:

3