Price per Unit: Please Call
Certification:

CE,GS,RoHS,WEEE, REACH, PAHS

Supply Capability:

Monthly Production Capacity for Smart Bag Sealer is 200,000 PCS. Yearly Production Capacity for Smart Bag Sealer is 5,000,000 PCS.

Mini Order:

3000 PCS

Packing:

3000 PCS

FOB:

Keelung/Taiwan

Delivery:

30 DAYS
---
-Compact and portable design.
-Seals airtight and watertight.
-Keep leftovers fresh.
-Easy way to store clothes for winter.
-Seal any kind of plastic bags up to 0.3 mm thickness.
-With the magnet strip on the backside, DR. SAVE UNISEAL is always ready to use on the refrigerator.
-With its safety lock, it is safe to keep it inside your kitchen drawer.
-Operated by 2 AA Alkaline batteries and using MICRO-THERMAL technology, DR. SAVE UNISEAL can easily complete 300 sealing jobs after installing new batteries.
-CE, GS, TUV, RoHS, PAHS, REACH, WEEE
-Made in Taiwan. 100% high quality.
-Worldwide patented and trademark registered.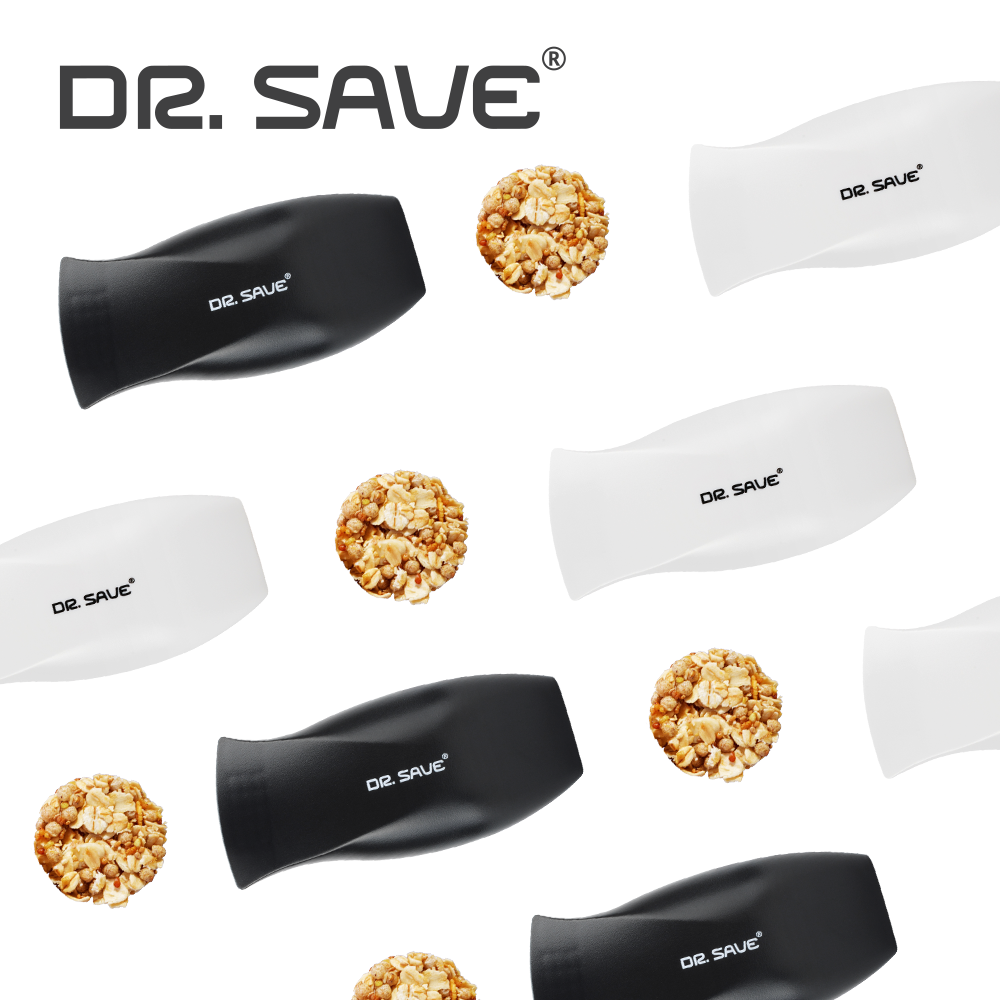 With its chic and slim design, DR. SAVE UNISEAL saves your money by keeping leftovers fresh. Helps maintaining vitamin and mineral content of the food.
Cover fragile souvenirs, gifts, remote controls etc. with PVC or similar materials and seal to protect them from moisture and dust.
DR. SAVE UNISEAL creates airtight and watertight seals and offers safer environment for your refrigerator.
Seal food in its original packing to save time. You will find that the DR. SAVE UNISEAL will soon become the most frequently used tool in your house.
How to use the DR. SAVE UNISEAL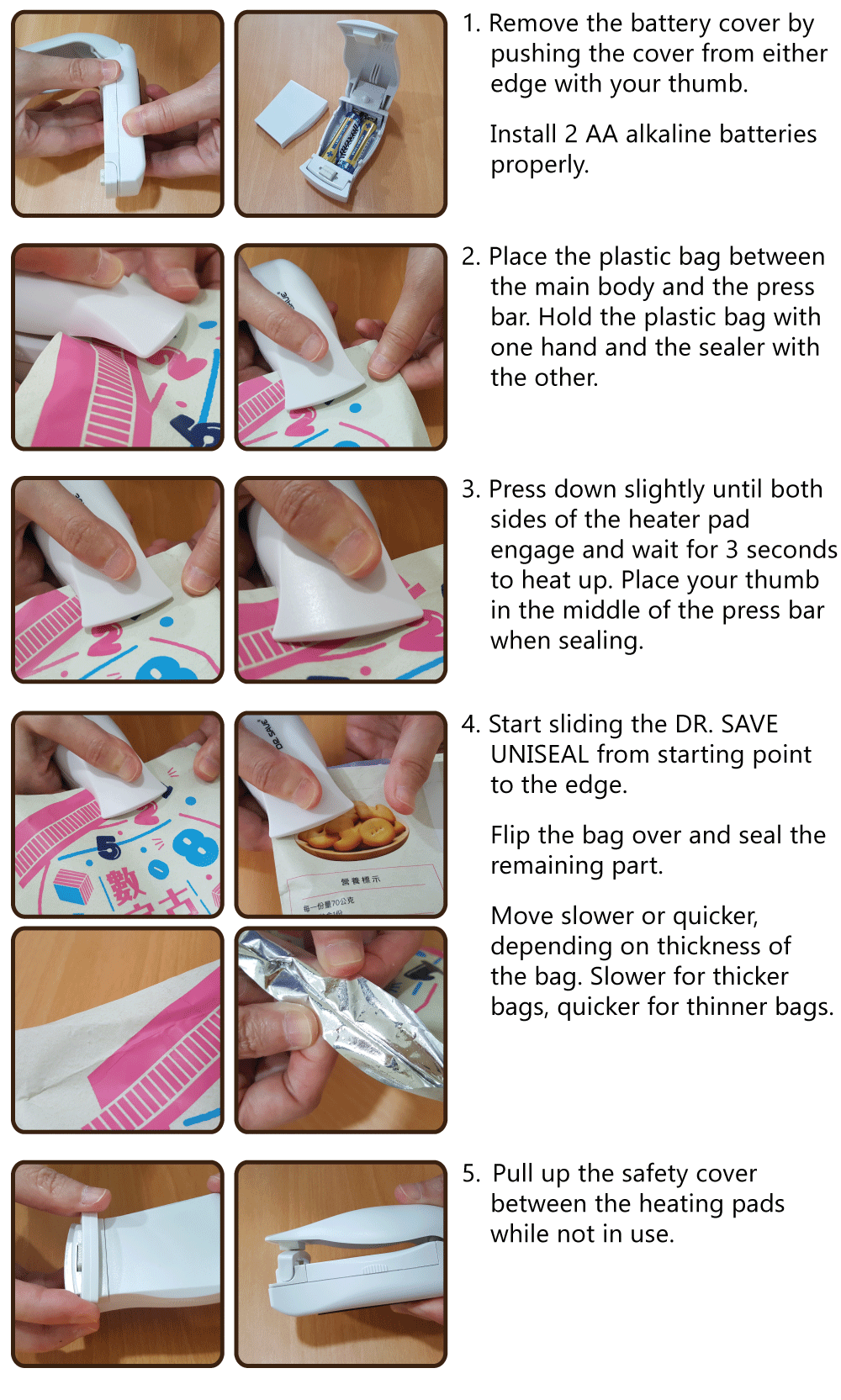 Product Specifiation
DR. SAVE UNISEAL
| Item | Descriptions |
| --- | --- |
| Material | ABS Plastic, Rubber, Stainless Steel, Teflon Tape, Ceramic, Ni/Cr. Heat wire. |
| Weight | 51g |
| Size | 9.8 L x 4.4 W x 5 H cm |
| Power Source | 2 AA Alkaline Batteries |
ECO FRESH BAGS
Item
Descriptions

Material

PE

Size

24 W x 31H cm

Feature

-HDPE Food Grde

-FDA Cetificated

-Temperatures -40℃ to +110℃

-Helps storing food hygienically

-Prolongs freshnes and prevents odors

-Quick thaw/defrost in hot water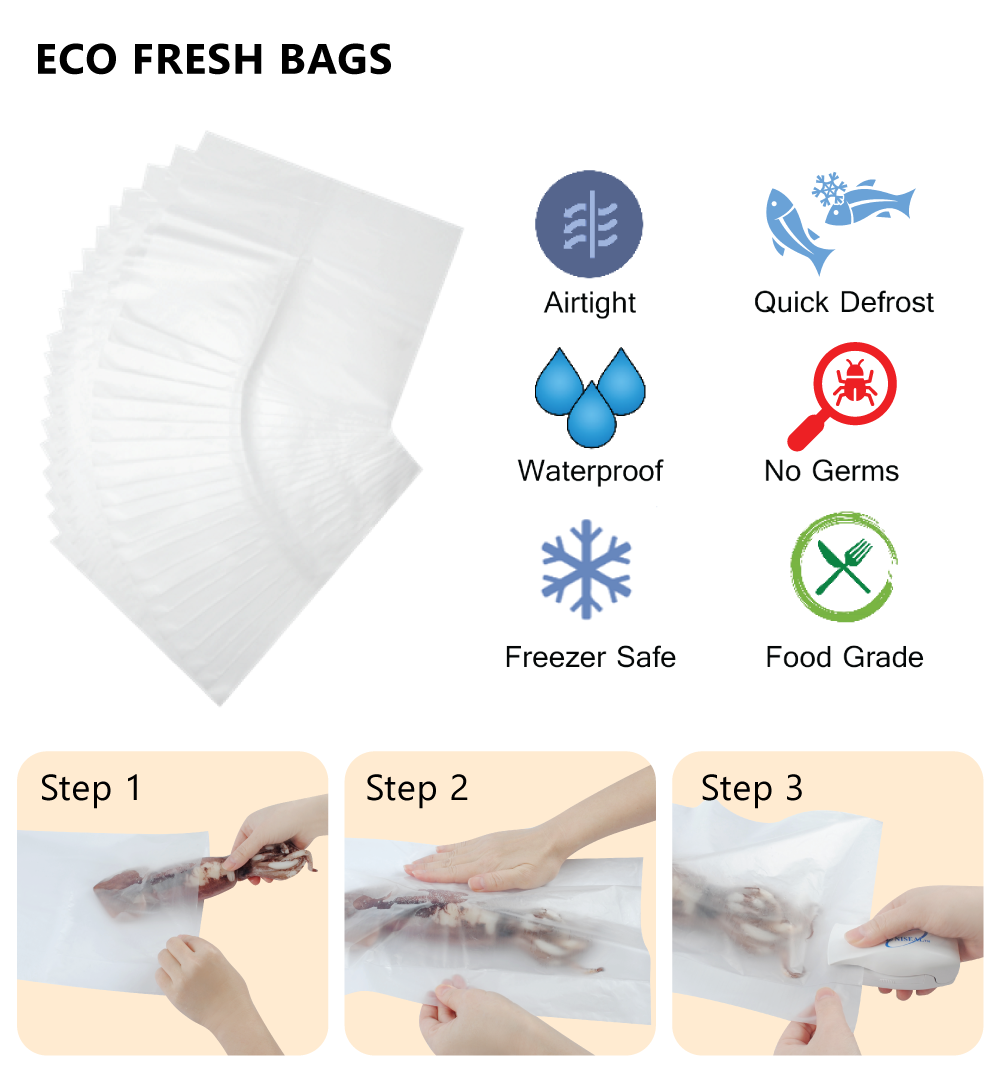 Packing Information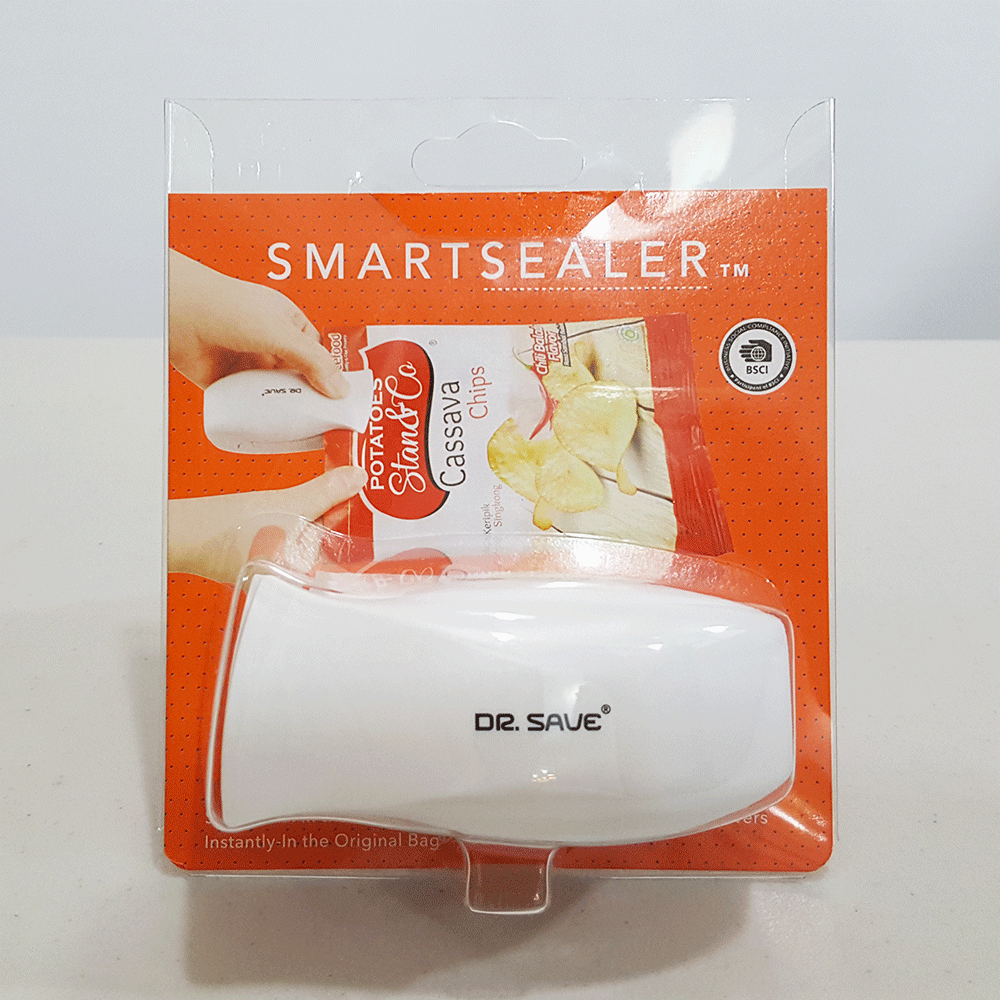 Item
Descriptions

Standard Packaging

Slide On Card

Package Size

5.7L x 5.6W x 13.3H cm

Package Weight

122 g

Master Carton Details

1 PC / Slide On Card
12 PCS / Inner Box
120 PCS / CTN / 2.5' / 72.5 x 29 x 34 CM
N.W. : 8.5 KGS / G.W. : 9.5 KGS

Container Load

1X20' 48,000 PCS
1X40' 91,200 PCS

Package Content

1 piece DR. SAVE UNISEAL
1 piece HD quality food grade plastic bags
1 piece user manual
DR. SAVE UNISEAL BAG SEALER
Operated by 2 AA Alkaline Batteries.
Seals any kind of plastic bags.
---
Contact Info
| | |
| --- | --- |
| Company Name: | WELCOME CO., LTD.(Exporter,Manufacturer,Direct sales,Retailer,Distributor,Wholesaler,Importer) |
| Contact Person: | Richard Chang |
| Phone: | +886/2-26430830 |
| Fax: | +886/2-26422015 |
| Business Address: | 4F., No.276, Sec. 1, Ta Tung Rd., Hsi Chih District, New Taipei City, Taiwan |
| Web Site: | www.welltool.com |
| E-Mail: | richard@welltool.com |