Portable 2 in 1 Food Sealer Mini Sealing Machine For Food Storage - DR. SAVE MODSEAL (QU201.2R)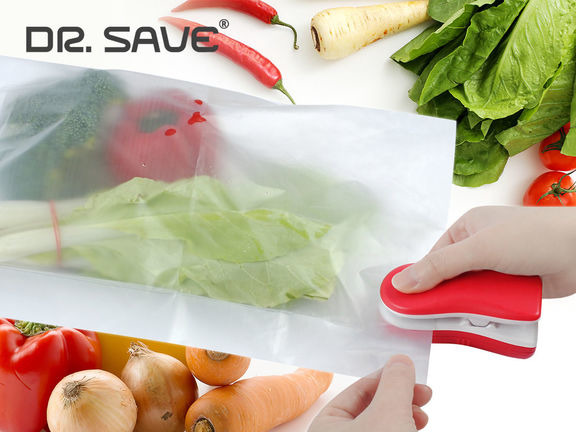 Price per Unit: Please Call
Certification:

CE,GS,RoHS,WEEE, REACH

Supply Capability:

Monthly Production Capacity for DR. SAVE MODSEAL is 100,000 PCS. Yearly Production Capacity for DR. SAVE MODSEAL is 1,500,000 PCS.

Mini Order:

3000

Packing:

3000

FOB:

Keelung/Taiwan

Delivery:

30
---
-Ingenious and simple!
-Prolongs the life of your food!
-Leaves your freezer tidy and hygienic!
-Seals-in the freshness and flavor!
-Easy to use and convenient to carry.
-Seal more bags by utilizing battery power.
-High temperature sealing, moisture proof, anti mildew.
-Operated by 2 AA alkaline batteries only!
-Comes with magnet strip on the back side with safety lock.
-With uniqle bag opener.
-CE, GS, TUV, RoHS, WEEE, REACH
-Made in Taiwan. 100% high quality.
-Worldwide patented and trademark registered.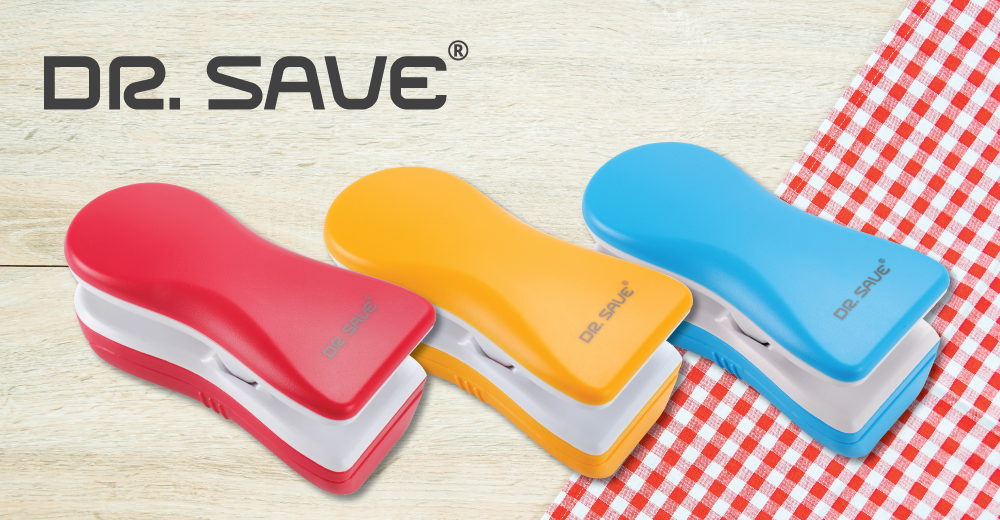 A result of the latest technology and design.
DR. SAVE MODSEAL 2 in 1 is the last point of the hand-held battery operated bag sealers came. The elegance and functional enhancements all meet up here!
An average family wastes over $800 each year and DR. SAVE MODSEAL is kicks in here to save your leftovers. Capture the freshness and flavors, keep out the bacteria, prolong the file of your food. DR. SAVE MODSEAL is the ultimate product to leave your fridge tidy and at the same time very hygienic.
The main advantage of this product is that no matter what bag you seal, it will be 100% air & watertight!
DR. SAVE MODSEAL uses the patented MICRO-THERMAL technology that uses 2 X AA Alkaline batteries and can generate heat that will reach 130 degrees Celsius in just 3 seconds. It also is equipped with a built-in safe blade to cut and open sealed plastic bags. This ingenious design knows no limits if it comes to sealing any kind of plastic bag.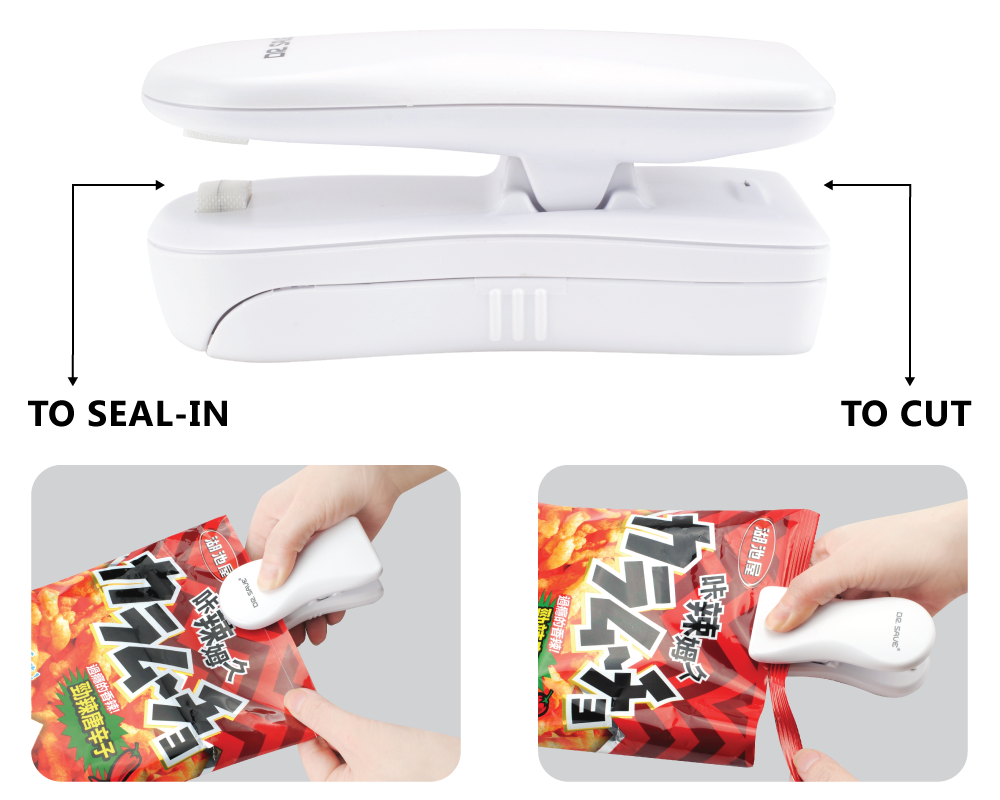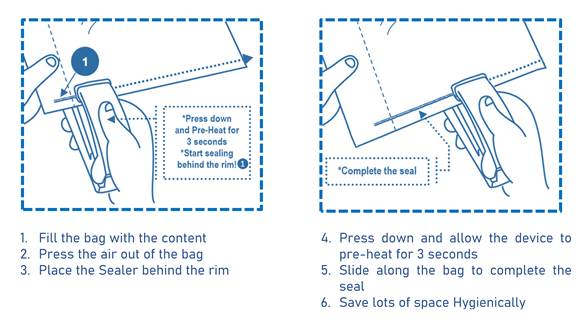 UNIQUE FUNCTIONS OF DR. SAVE MODSEAL
***VARIOUS BAGS BEING SEALED WATER & AIR-TIGHT BY MODSEAL***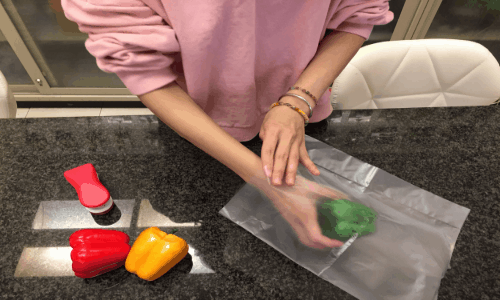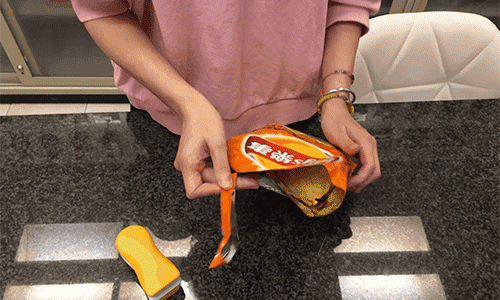 ***MODSEAL IS EQUIPPED WITH A UNIQUE BAG OPENER***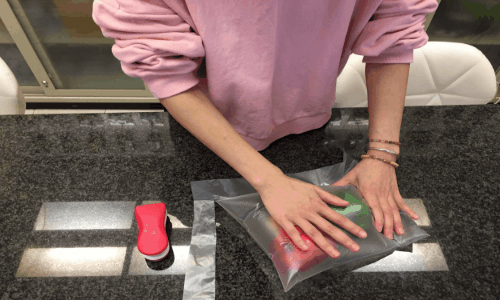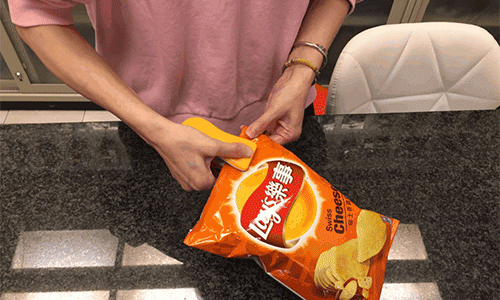 ***THE PROOF OF WATER-TIGHT SEAL***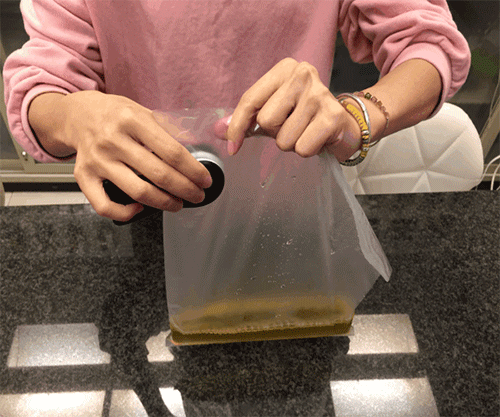 ***BUILT-IN MAGNET STRIP***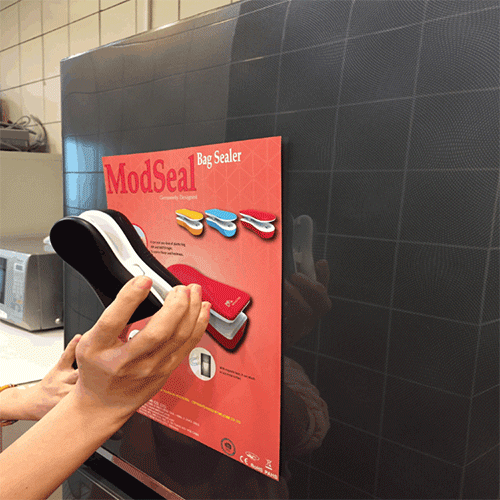 Product Specifiation
DR. SAVE MODSEAL
| Item | Descriptions |
| --- | --- |
| Material | ABS Plastic, Rubber, Stainless Steel, Teflon Tape, Ceramic, Ni/Cr. Heat wire. |
| Weight | 56g |
| Size | 9.5L x 4.3W x 4.5H cm |
| Power Source | 2 AA Alkaline Batteries |
ECO FRESH BAGS
Item

Descriptions

Material

PE

Size

24 W x 31H cm

Feature

-HDPE Food Grde

-FDA Cetificated

-Temperatures -40℃ to +110℃

-Helps storing food hygienically

-Prolongs freshnes and prevents odors

-Quick thaw/defrost in hot water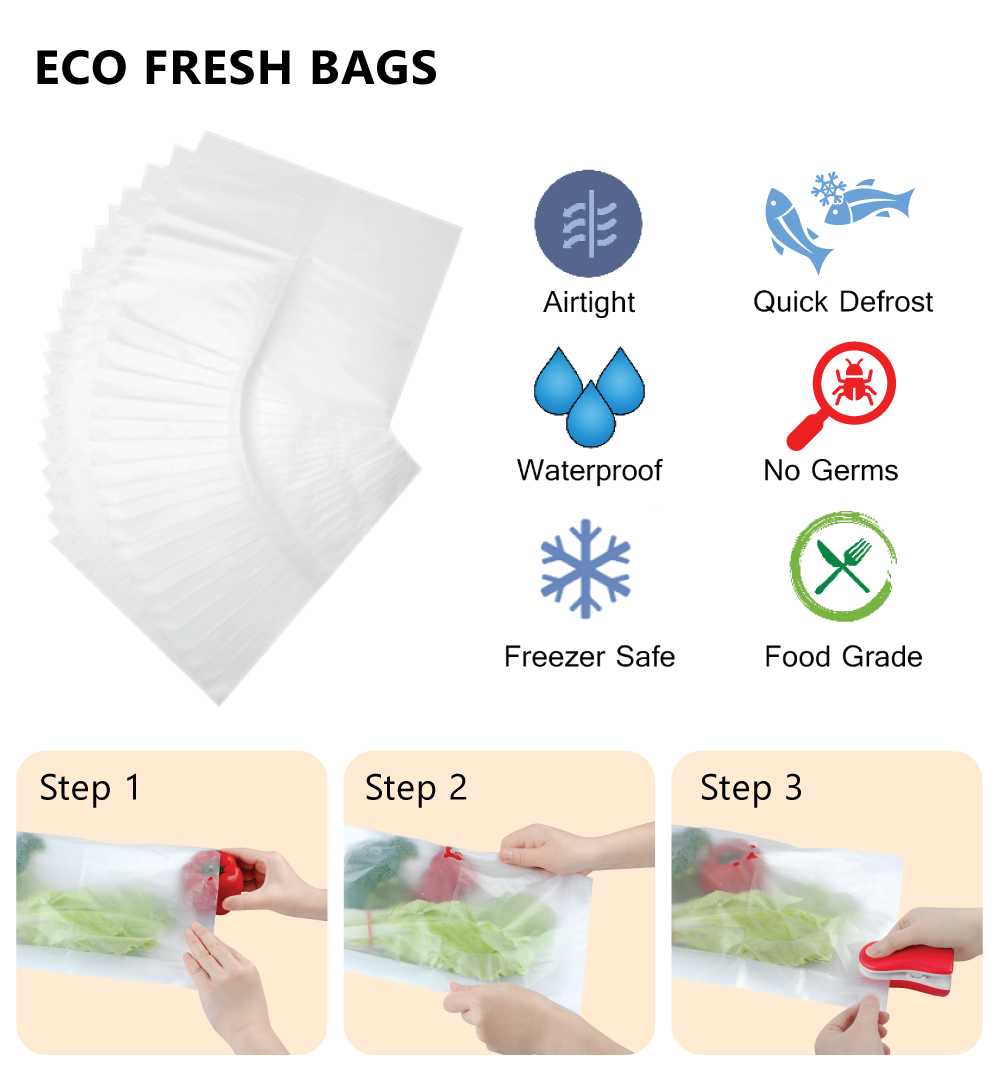 Packing Information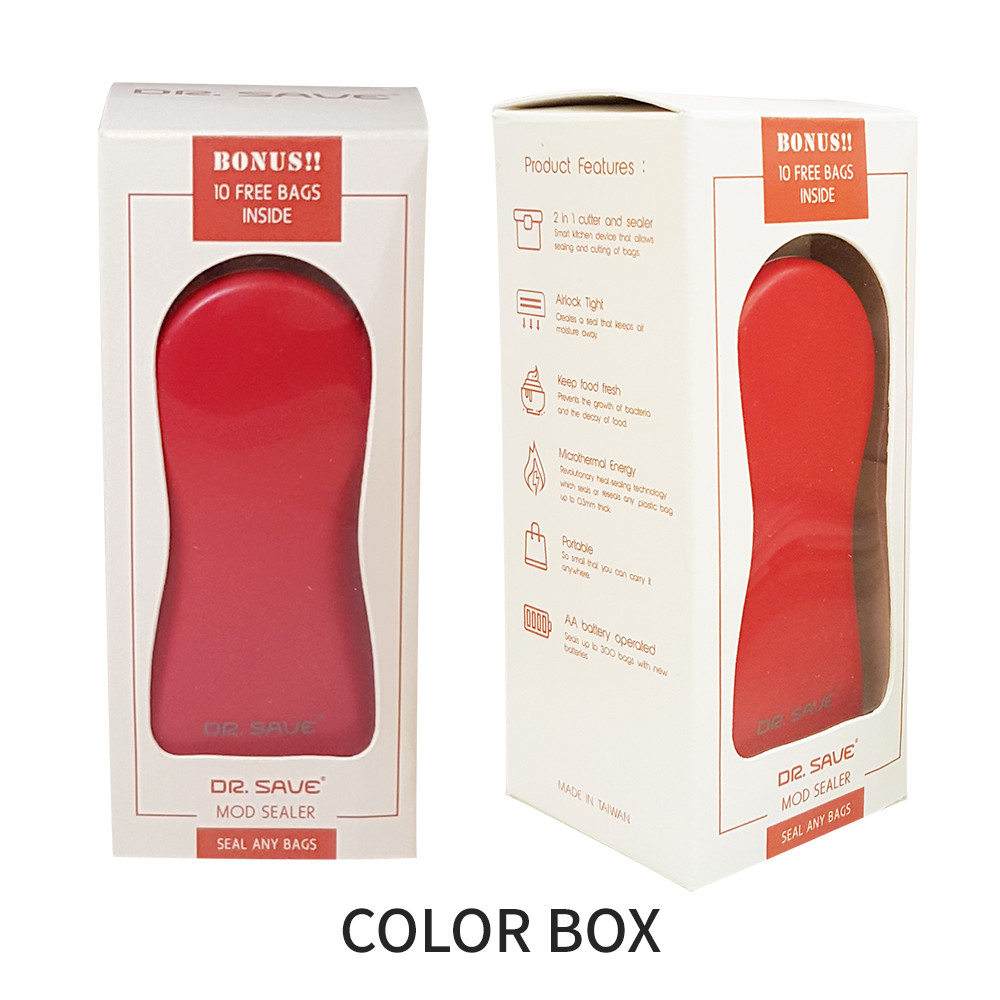 Item

Descriptions

Standard Packaging

Color Box

Color Box Size

5.7L x 5.6W x 13.3H cm

Color Box Weight

122 g

Master Carton Details

1 PC / COLOR BOX
60 PCS / CTN / 1.3' / 36 x 31.5 x 32.5 CM
N.W. : 7.2 KGS / G.W. : 8.4 KGS

Container Load

1X20' 39,000 PCS
1X40' 87,000 PCS
1X40' HQ 96,000 PCS

Package Content

1 piece DR. SAVE MODSEAL
10 pieces HD quality food grade plastic bags
1 piece user manual
Dr. Save ModSeal Bag Sealer (RED)
Operated with 2 AA Alkaline Batteries.
Equipped with Knife.
Equipped with Magnet.
---
Contact Info
| | |
| --- | --- |
| Company Name: | WELCOME CO., LTD.(Exporter,Manufacturer,Direct sales,Retailer,Distributor,Wholesaler,Importer) |
| Contact Person: | Richard Chang |
| Phone: | +886/2-26430830 |
| Fax: | +886/2-26422015 |
| Business Address: | 4F., No.276, Sec. 1, Ta Tung Rd., Hsi Chih District, New Taipei City, Taiwan |
| Web Site: | www.welltool.com |
| E-Mail: | richard@welltool.com |