Price per Unit: Please Call
Certification:

REACH, LFGB

Mini Order:

3,000 pcs

Packing:

3,000 pcs

FOB:

KEELUNG

Delivery:

50 DAYS
---
● It leaves no sharp edges on the lid or the can after being opened.
● Contaminated can lids won't fall into the food.
● Easy Twist with larger lever.
● The cutting wheel stays permanently sharp.
● Ergonomically designed handle allows easy access to any lid.
| QUICK DETAILS |
WELLTOOL Safety Can Opener is the safest way for opening cans without any sharp edges.
It is easy to use, cans can be opened without exertion and there are no resulting sharp edges neither on the lid nor on the cutting edge of the can.
| | |
| --- | --- |
| Item | Descriptions |
| Product Name | SAFETY CAN OPENER |
| Item No. | OT-3589 |
| Product Weight | 103g |
| Product Size | 19 L x 7.5 W x 3.7 H cm |
| Product Material | Stainless Steel, ABS |
| Product Certification | REACH, LFGB |
| Place of Origin | Taiwan |
| CCC CODE | 8205.51.20.00-1 |
| Lead Time Required | Within 50 Days after receipt of L/C or T/T Deposit |
| FEATURES |
1.EASY TO USE
The handle design is contoured to fit ergonomically into hand. The side for mounted knob rides on a lubricated bearing for easy turning. The textured handle wont slip.

2.LONG LASTING
The body is molded in high-tech polymer for strength and durability. The cutting wheel is the best, high carbon steel available, machined to precise tolerance.

3.SAFE
The design is unique in that breaks the bead with no sharp edges exposed to cut. The design allows for use on all shape cans such as round and square, small and large.

4.SANITARY
The lid lifts off with no possibility to fall into the can. The lid can even be used to cover the can after use. The cutting wheel doesn't cut through the can and never comes in contact with the food.
| PRODUCT DETAILS |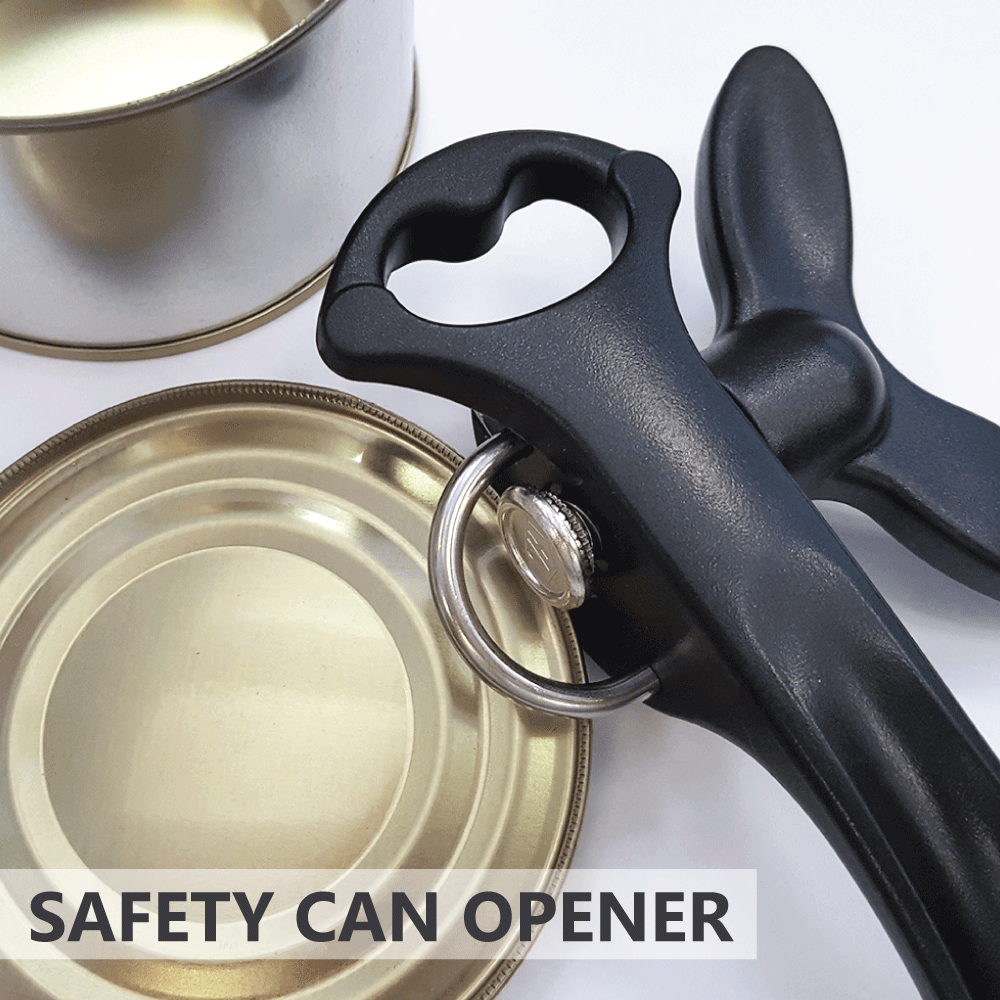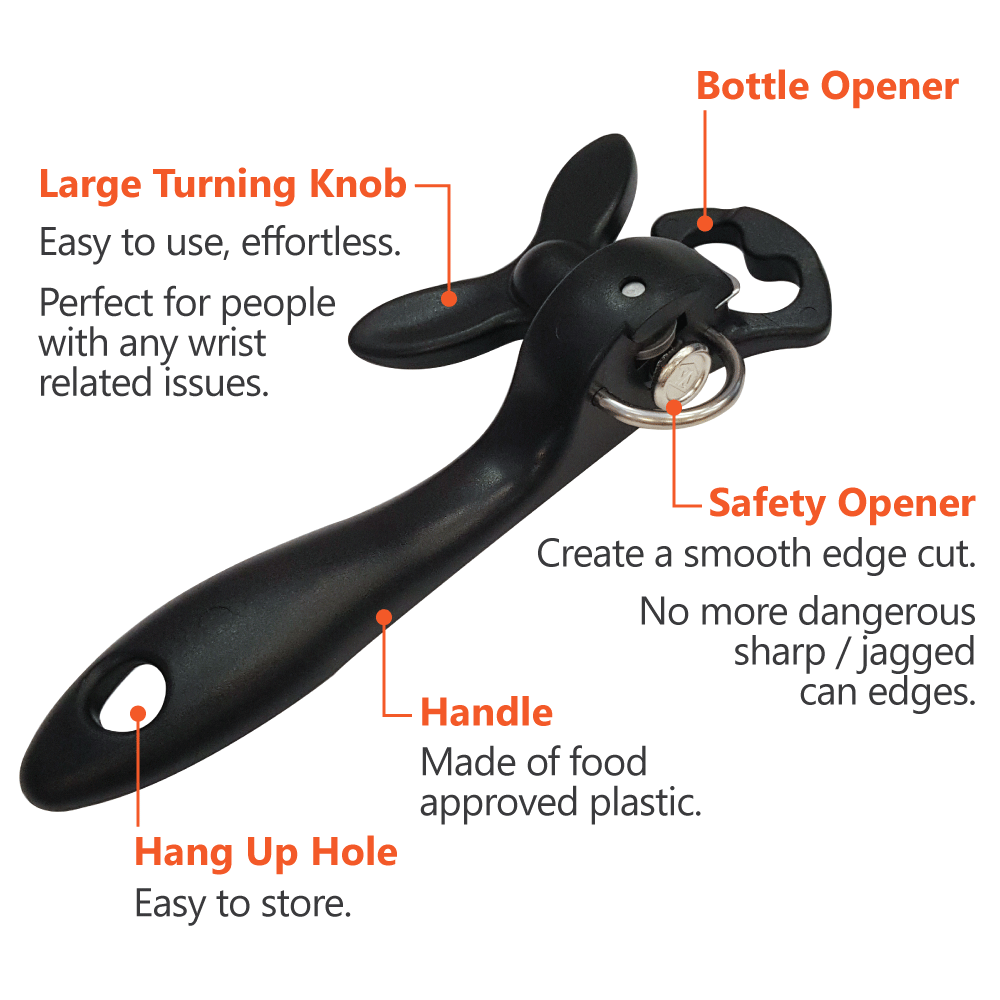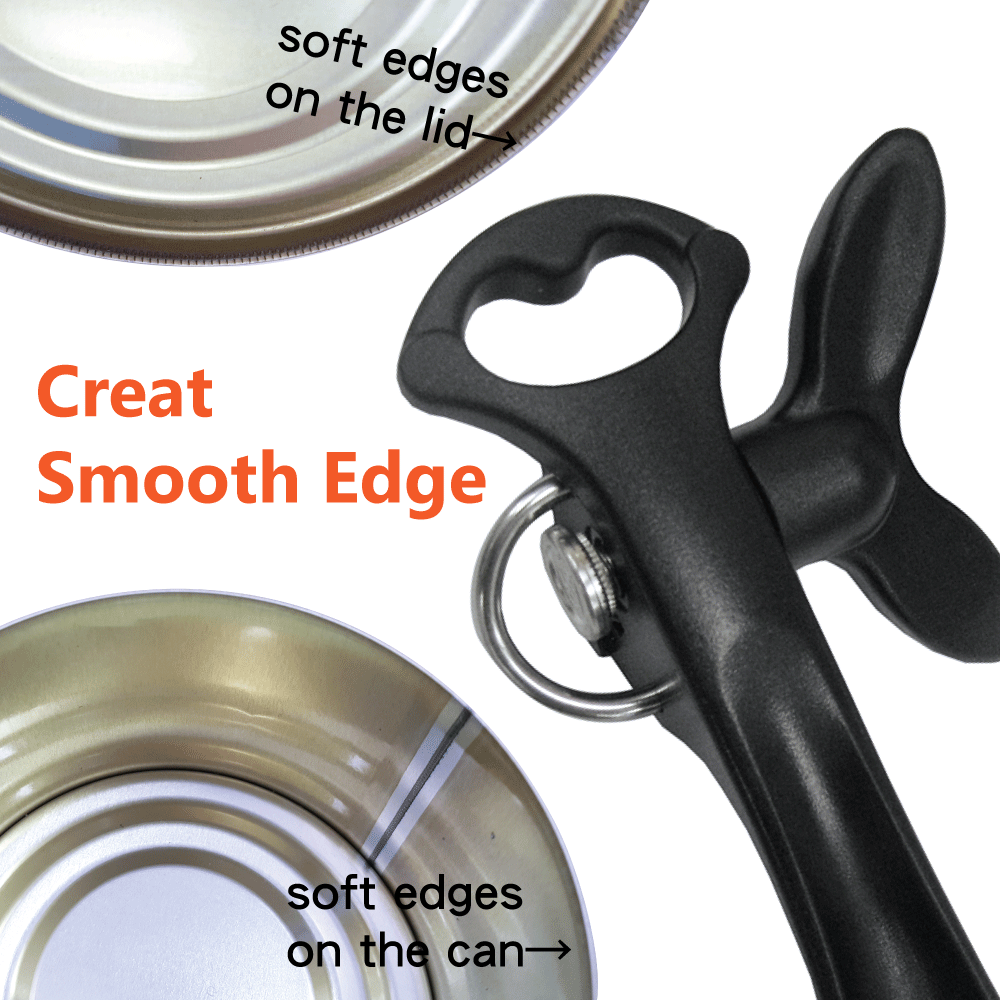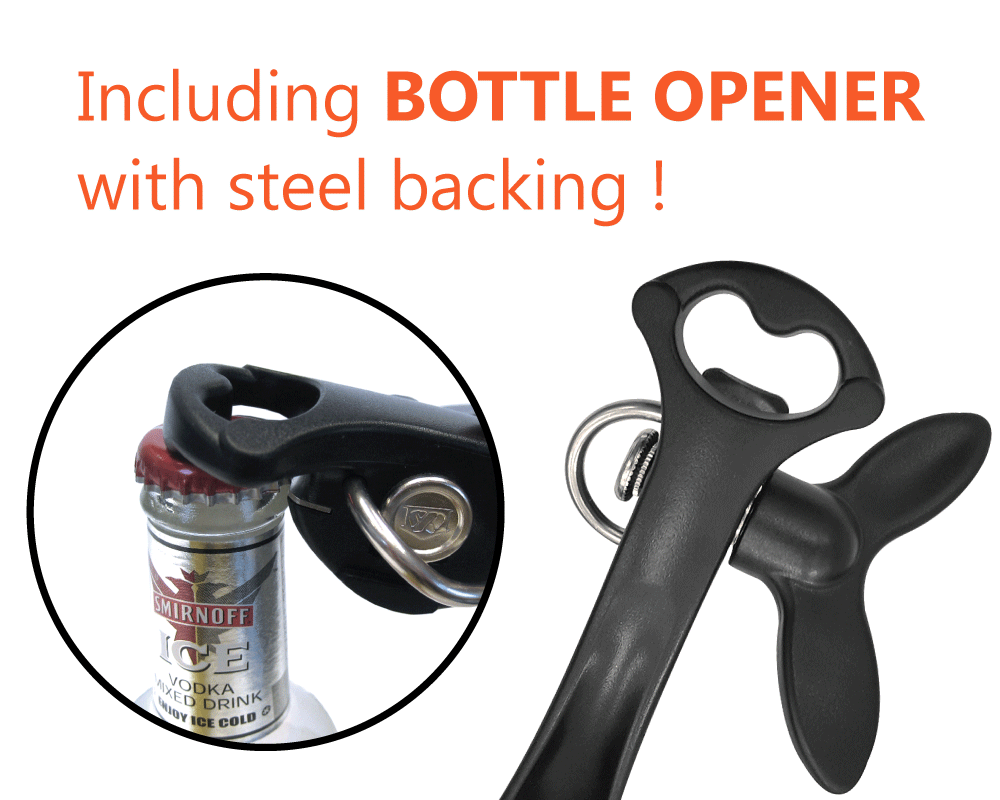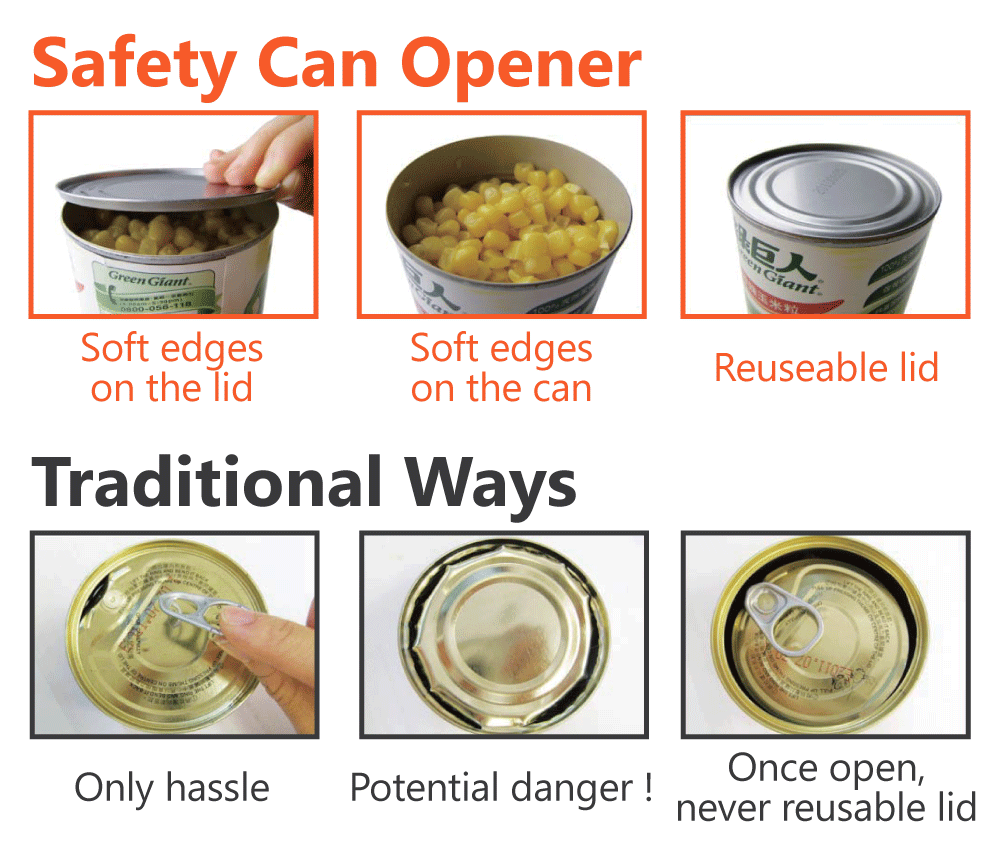 | HOW TO USE |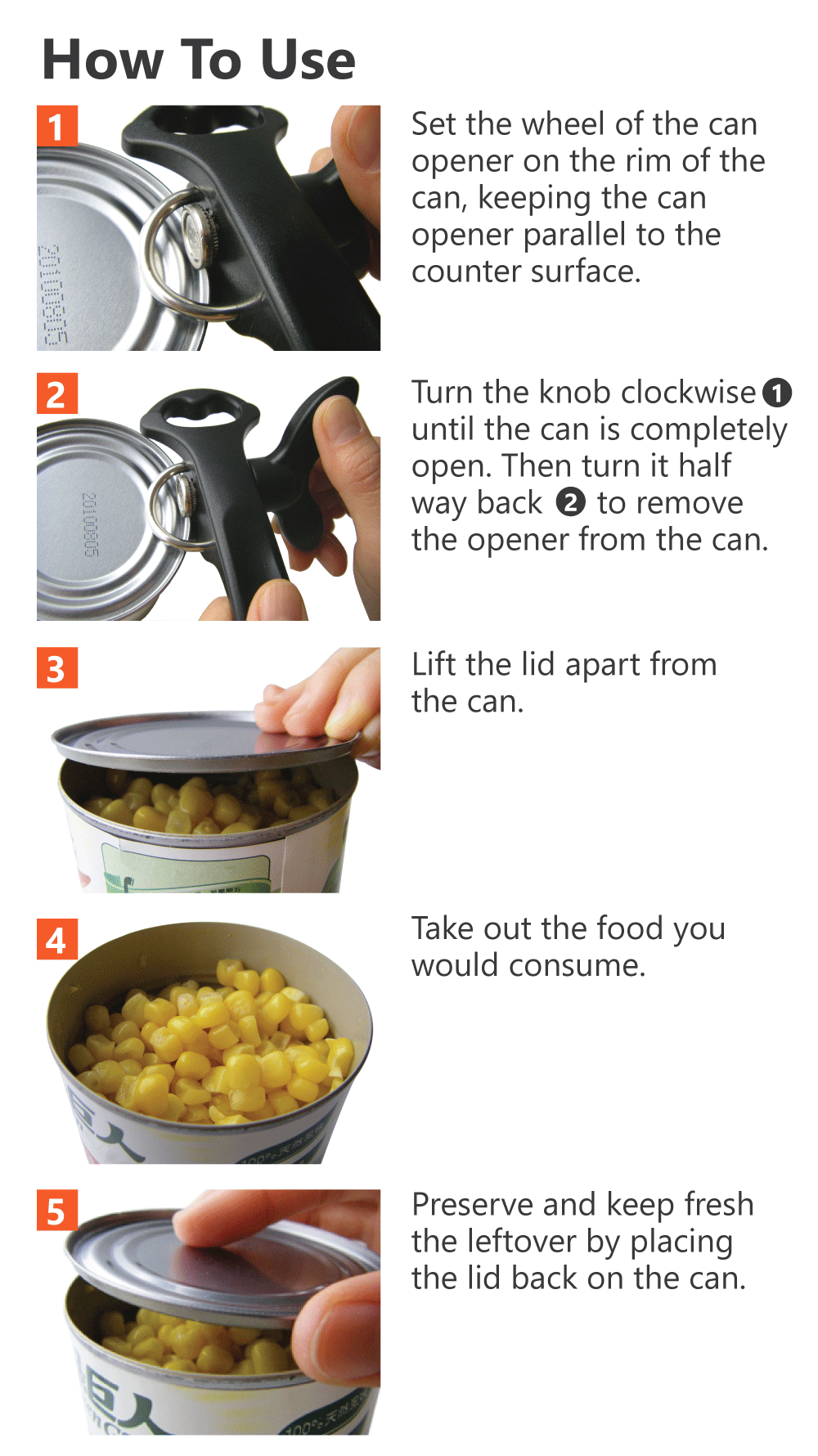 | PACKING INFORMATION |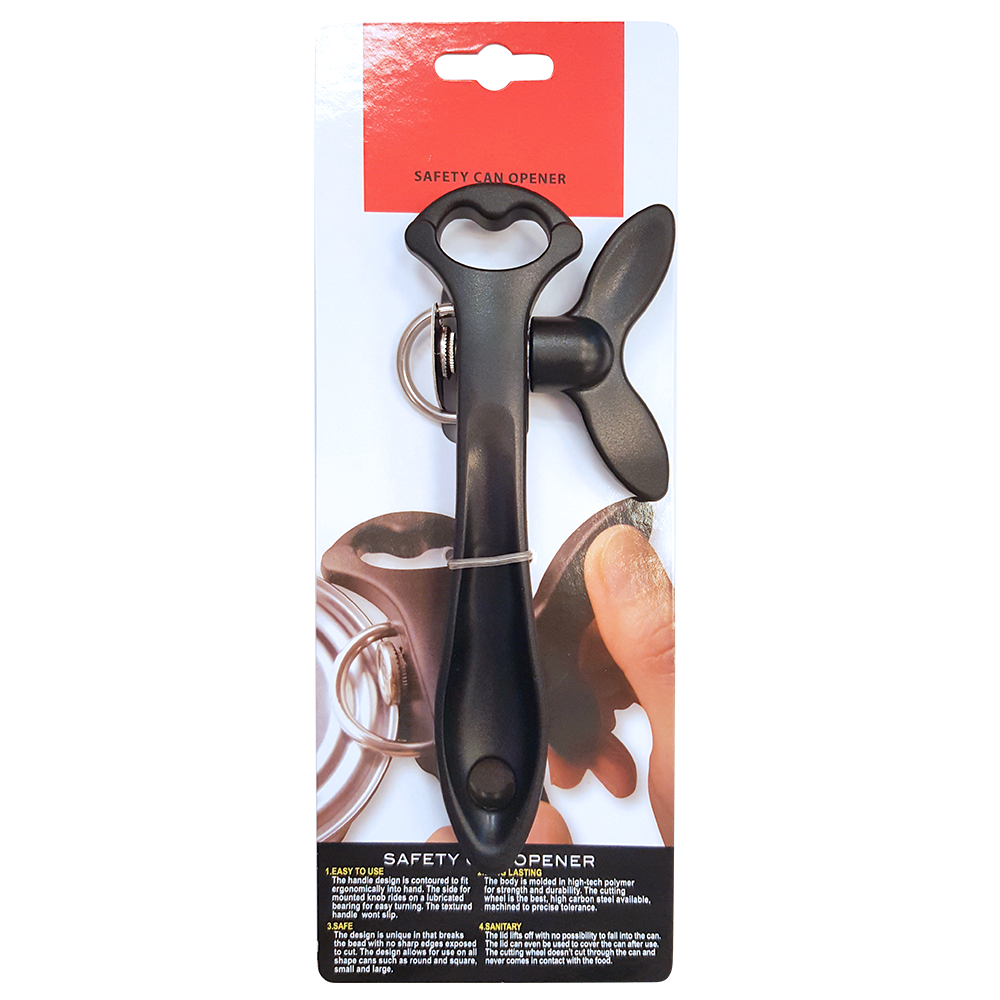 Item
Descriptions
Standard Packaging
Backing Card
Package Size
5.7L x 5.6W x 13.3H cm
Package Weight
122 g
Master Carton Details
1 PC / Backing Card
12 PCS / Inner Box / 31.5 x 29.7 x 11.5 cm
24 PCS / CTN / 0.92' / 25.5 x 33 x 31 cm
N.W. : 3.0 KGS / G.W. : 3.9 KGS
Container Load
1X20' 20,640 PCS
1X40' 45,840 PCS
Package Content
1 piece Safety Can Opener
● Made of very durable ABS Plastic.
● Bottle opener with stainless steel base support.
● Very easy to operate.
● Unique opening wheel structure for safe and smooth work .
---
Contact Info
| | |
| --- | --- |
| Company Name: | WELCOME CO., LTD.(Exporter,Manufacturer,Direct sales,Retailer,Distributor,Wholesaler,Importer) |
| Contact Person: | Richard Chang |
| Phone: | +886/2-26430830 |
| Fax: | +886/2-26422015 |
| Business Address: | 4F., No.276, Sec. 1, Ta Tung Rd., Hsi Chih District, New Taipei City, Taiwan |
| Web Site: | www.welltool.com |
| E-Mail: | richard@welltool.com |